As life and business seem to be approaching the speed of light, the need for cheap, nimble electronic payments and personal money transferring services has only increased. But if you are relying on either your bank or a traditional payment processor to move your money, then chances are you're swooning in fees and long waits till the money posts to your account.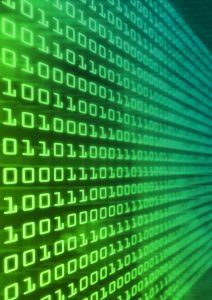 But you may not have to put up with it. There are several electronic payment alternatives out there available for small business owners that can get your money to you quicker and at a fraction of the cost:
1. Dwolla – At Dwolla, all transactions cost a mere 25 cents, and if you are transferring less than $10 then it's free. This goes for both P2P transactions as well as those conducted with a merchant. There are a couple of downsides, however. First, both parties involved in the transaction must have a Dwolla account. If you send money to someone who isn't signed up, they will be asked to create an account in order to access the money. Second, the money takes a while to move through the system. In order to remedy the situation, they initiated an opt-in feature called "Instant." that provides immediate access to the cash in your bank account. For this service you would required to pay a monthly $3 fee. If you don't have enough cash in your bank account to make the purchase, you can have Dwolla spot you the money and then pay a $5 "late fee."
2. Intuit Payment Network – Another formidable player in the money transfer game is the Intuit Payment Network (or IPN). With IPN, you can transfer money between bank accounts for a flat 50 cent fee. There are also several notable features: the money posts in 1 to 2 business days; you have the option of adding a payment button on your website; you can send payment requests to a customer's email; and if you still want to offer payment by credit card to your customers, you can do so for a flat 3.25% fee per transaction.
3. Popmoney – Popmoney is a free personal payments service that works with the banking security systems already in place in many top financial institutions across the country. Popmoney allows you to transfer money electronically from your savings or checking account to anyone in the country who has a bank account and an email address or a mobile phone number. If the recipient has a bank account with any of the banks working with Popmoney, then the funds are directly deposited into the recipient's specified bank account.
4. ZashPay– Like Popmoney, ZashPay is an online personal payment service that allows you to send and receive money into your bank account. If you belong to one of the over 900 banking institutions that have partnered with ZashPay, you will be able to use the service directly through your bank's online system. Even if you do not bank at one of these institutions, you can still use the service as long as you have a checking account. It cost 75 cents to send money, but receiving funds is free.
5. Merchantinc– National Merchant Bankcard is marketed as a top "Paypal alternative." If you run an online business, and you are not so fond of Paypal, then you may want to consider this merchant account service that lets you process credit card transactions. It also works with eBay. The service costs just under $8 a month, with a 1.99% + $0.25 per transaction fee.
6. Amazon Payments – Amazon Simple Pay can be used as a payment processing option for any of your online customers who have an Amazon Payments account. The service can be a bit pricey, however, if your sales volume is less than $1,000 per month on average. Otherwise, each transaction will cost between 1.90%- 2.50% + $0.30. You can also use your account to make personal transfers of funds between other account holders.
7. Square– With Square, anyone with an iPhone, iPad or Android device can accept credit card payments using the free app and free card reader. The service levies a 2.75 % fee for swiped transactions and a 3.5 percent fee and $0.15 surcharge for any transactions that are entered manually. The funds are deposited directly into your linked bank account, and you can send your customer a receipt by email or print it out if you're using an iPad hooked to a wireless printer.