One of the positive outcomes of an economic slowdown is the innovation that can come out of it. As businesses big and small scramble to capture precious consumer turf, what has emerged is a bold, new attitude in business marketing. All the sluggish sales and depleted consumer confidence were no doubt the driving force behind a recent flurry of marketing promotions that are more creative and daring then ever. Here are a variety of examples of some of the most unusual and creative marketing campaigns over the past couple of years.
Guerrilla Marketing At Its Best
Guerrilla marketing thrives on the unexpected and unconventional, the goal being to create an impressionable, viral buzz.
Heineken Beer:
A prime example of a well executed guerilla marketing campaign is Heineken's boldly staged fake event held on the same date and time of a UEFA Champions League match between AC Milan and Real Madrid on 21 October 2009. Instead of watching the soccer game, over a thousand unsuspecting people (from boyfriends to employees) were basically forced to go to a classical music concert.
And also from Heineken is the famous Walk-in Fridge commercial.
Simultaneously, some big Walk-in Fridge cardboard boxes were put on the streets of Amsterdam on garbage day, suggesting that the huge fridge was really for sale and that people were buying it.
Burger King -WhopperFace:
This one's from Brazil, highlighting a more personalize approach to receiving your burger: you get what you want… with your face on it.
The Mini Vs Porsche:
The CEO of Mini challenged Porsche to a well-publicized race…
And here's the result. Who was the true winner here? You decide.
Life in the Fast Lane with Volkswagon
Not to be outdone, Volkswagon also entered into the guerilla-marketing fray.
German Wings
This was filmed on an Easyjet flight- one of their biggest competitors- bemoaning the economy-minded service. Gotta love their guts.
http://www.youtube.com/watch?v=kwM8bQ7Sk-A&feature=player_embedded
Chubb Nord Alarm Safety Systems
Check out this persuasive direct mailing campaign
http://www.youtube.com/watch?v=e7Z-Y2W83q8&feature=player_embedded
Confused.com- An ounce of prevention…
Environmentalists may have not appreciated this online insurance company's stunt (unless biodegradable bubble wrap was used) but it definitely made an unavoidable impression.
And here is a collection of some of the best guerilla and ambient marketing schemes from around the world:
KitKat
TV Series Trueblood
"Ugly Betty"
Ibuprofin
Nivea
Barbeque Sales
Charity
 Campaign against smoking
Copenhagen Zoo
Nikkon Cameras
Volkswagon
Rock radio station
Exterminators
Hair stylist
McDonalds
Whiteout
Fitness Company
Monday Hot Wings Promotion
The Discovery Channel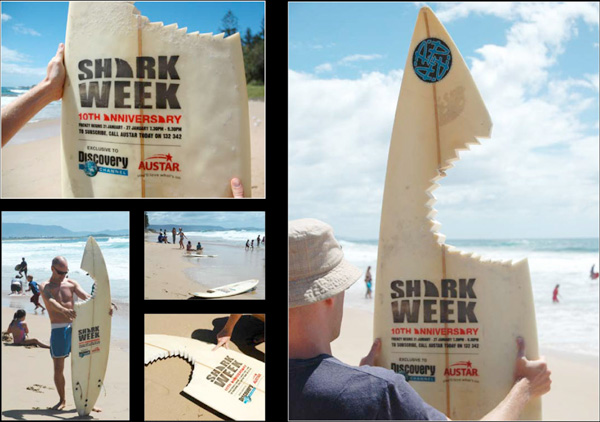 Don't forget to brush your teeth…

Body piercing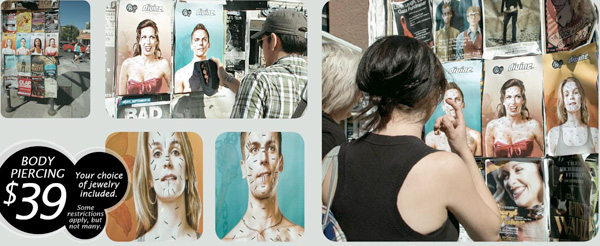 Coca Cola New Grip Bottle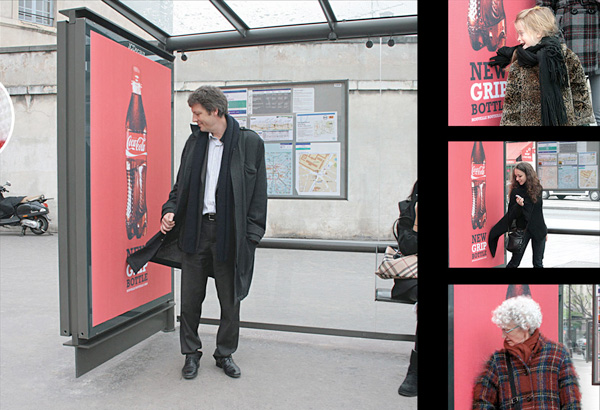 Buy better dog food, or else…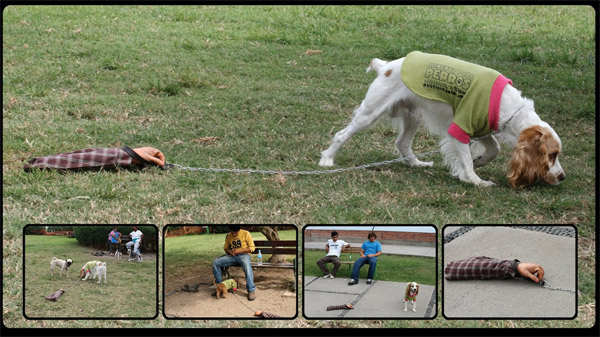 Lipton Tea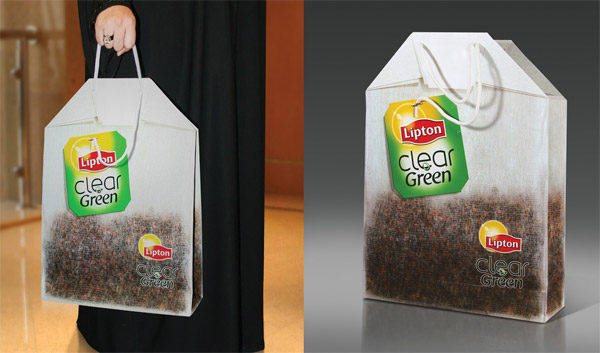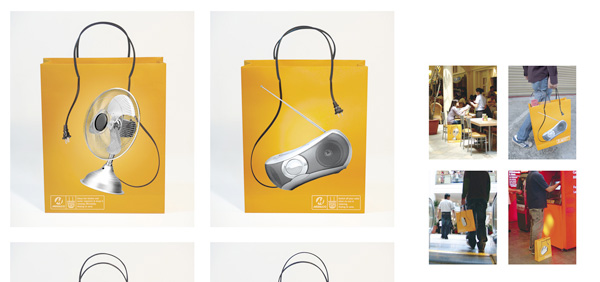 Golf GTI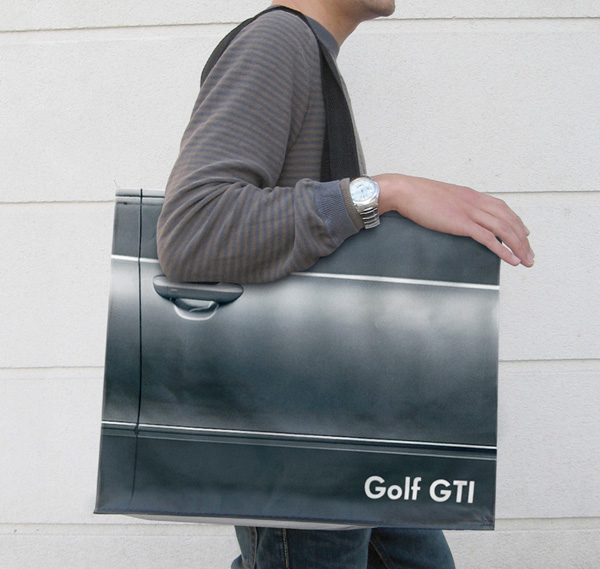 Ikea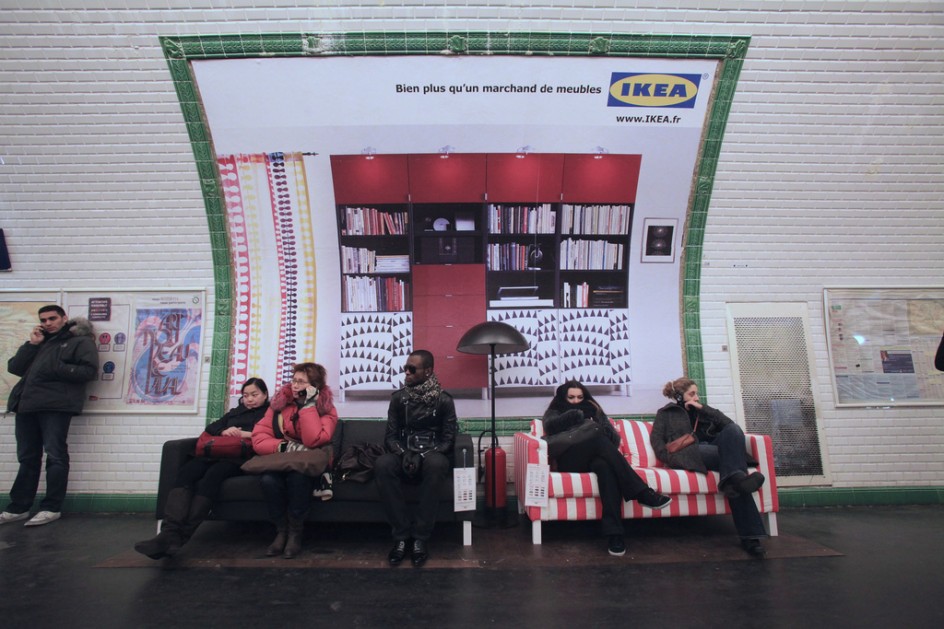 Other Notable Examples of Unconventional Marketing
Retail Stimulus
Aside from guerilla tactics, numerous businesses are choosing other forms of unconventional marketing. For example, with government incentives winding down, some US retail chain stores are offering special discounts and unprecedented large-scale loans to get business rolling.
Sam's Club, Target and Toys "R" Us are trying to regenerate sluggish sales via unconventional promotions. With the cooperation of the SBA, Wal-Mart's Sam's Club is about to launch a program that will offer shoppers loans of up to $25,000. Toys "R" Us is about to kick off a holiday fund program which augments shoppers' savings, and for a cent or at no cost, Office Depot is giving away office products. Not to be left behind, Target will grant its credit card holders 5% discounts.
Target Bullseye Gives Campaign
Some businesses are taking a more philantrophic route. Retail chain Target gives a whopping 5% percent of its income to charity. In May of 2009, it allocated these funds to charities via its "Bullseye Gives" campaign on Facebook. The company announced that it would dole out the money – which totals about $3 million every week – to charities that were selected by Facebook users.
Ikea's Facebook Furniture Giveaway
At the end of last year, Ikea chose to harness the power and reach of the social media mega site, Facebook, to promote a new store in Malmo, Sweden. In the campaign they created a Facebook profile for store manager Gordon Gustavsson. They uploaded images of furnished and decorated showrooms to his photo album and promoted a photo tagging giveaway. The first person to tag an object got to take it home. The enthusiasm knew no bounds – users embedded the link on their profiles, with their newsfeeds stoking the viral epidemic. Ikea may have given away a couple thousand dollars of merchandise, but it also successfully advertised the opening of their newest store and generated worldwide recognition for their brand.
All in all, marketing efforts in the past few years have become increasingly out-of-the-box for obvious reasons: When it comes to fighting the aftershocks of an economic earthquake, conventional just doesn't cut it.
Sources:
http://blogof.francescomugnai.com/2009/11/the-80-best-guerrilla-marketing-ideas-ive-ever-seen/
http://blogof.francescomugnai.com/2009/11/the-80-best-guerrilla-marketing-ideas-ive-ever-seen/
http://weburbanist.com/2010/01/13/guerilla-marketing-22-ads-from-bizarre-to-brilliant/
http://weburbanist.com/2010/01/13/guerilla-marketing-22-ads-from-bizarre-to-brilliant//
http://weburbanist.com/2010/01/13/guerilla-marketing-22-ads-from-bizarre-to-brilliant/