Among corporate circles, Zoho is practically a household name as a robust customer relationship management (CRM) solution. But, for smaller companies, the range of products and services are often too much and too complicated.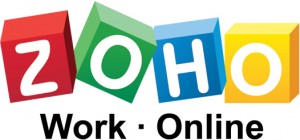 That's about to change, though. Several weeks ago, Zoho introduced a new CRM product specifically for small businesses called Zoho ContactManager. What's interesting is not so much the effort to target smaller companies, but more it's unique pricing strategy. After a 30-day trial (no credit card required), you can pay whatever you feel like paying, from as little as $1 a month.
The new ContactManager is an entry-level, cloud-based contact manager intended for small businesses that need to organize, share, and manage a broad range of business contacts. It gives users a unified view of activity related to a given contact, including email and social media activity, all in one place. The platform is also supported on a wide range of mobile devices.
Though there are other platforms out there already doing this for small businesses, Zoho brings with it, its vast experience and knowledgeable of the CRM and data management industry. This new product is particularly suitable for those who have yet to make the jump to any CRM solution, and instead are relying on "old fashioned" methods like an Excel spreadsheet.
Why would Zoho offer such a valuable service with such a "crazy" pricing model? Well, for one, it removes a lot of barriers, making it extremely cost-effective to at least give the platform a test drive. Plus, many small businesses may jump on board out of shear curiosity. Those who stick it out with the service may then pay more for add-ons and other product extras later on. Plus, if any of these small companies experience a major growth spurt down the road, they can then become customers of the full-featured CRM solution.
It definitely looks like a win-win for both small companies and Zoho in the CRM space.