If you are new to running a business, just the thought of creating a working business plan can be overwhelming- and this is on top of all the other things you need to master to get your business from ideation to operation. You don't want to add to the mountain by consulting a ton of different resources.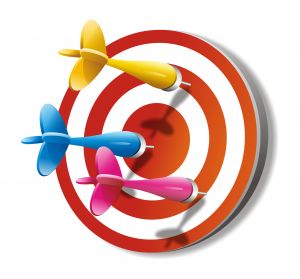 Yet, this is precisely the mistake that many aspiring entrepreneurs make. Little do they know that all that information can actually be working against them, creating confusion, lack of direction, and inhibiting real action.
For this reason, I've compiled a short list of what I feel are essential resources that will give any new business owners the tools and knowledge they need to get the process of building their business going without being paralyzed by all the data, opinions, and options.
The Small Business Association (SBA)– The SBA has a ton of great resources that can help you start and build your business from scratch- including an assortment of tutorials, such as this one on creating business plan. You should also consult the directory of Small Business Development Centers to see if there is one in your area. These centers work in conjunction with the SBA to offer a variety of consulting and training services and other support.
SCORE– SCORE is another great resource to check out. They provide free mentoring to aspiring small business owners. You can also take a look at their free business plan template. It is very easy to follow and it comes with helpful explanations.
Getting to Plan B: Breaking Through to a Better Business Model– When it comes to business books, just the shear number of popular options could make you dizzy. Don't worry about all the "must reads" out there. At most, don't spring for more than two or three (though you're pushing it) titles. If you are just starting out, then Getting to Plan B, by John Mullins and Randy Kamisar, one of the only books you need. It goes through the process of developing a successful business model, one that is bound to change along the way (sometimes many times over). It's about $23 for a hardcover copy and $18 for the kindle version on Amazon. It's well worth the investment. If you want to know more about the book, here is a thorough summary of the main concepts it covers.
If you take the time and effort to use these three resources to the fullest, you'll have the basics in place to pursue your business idea and turn it into a successful, sustainable business.