What steps should you take when you find out that your website is down? Though some web hosting services advertise "100% uptime," in reality, it's false advertising. Even if you invest in the best possible hosting service, a website's server and associated apps can and do malfunction from time to time.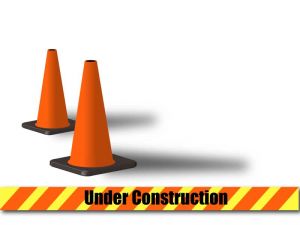 It's not hard to find proof of this. Over the past couple of weeks, several high profile services experienced downtime causing a stir among industry watchers that even trickled down to investors. The first was Microsoft Outlook. Microsoft apologized for a recent outage that took nearly three days between between Aug. 14 and Aug. 17 to fix up. On its service status page, the company blamed a system that interacts with a protocol used by most mobile devices. "This incident was a result of a failure in a caching service that interfaces with devices using Exchange ActiveSync, including most smart phones."
The next major site to experience some downtime was none other than Amazon.com. Though the company is most know for it's online shopping, it also offers premium hosting services. Ouch! Amazon's downtime was much more contained than Microsoft's- lasting only 15 to 45 minutes (depending on who you ask). Jittery investors actually sold Amazon stock as a result of the outage. Even Google's recent five minute outage was enough to cause a stir.
Now, if people were all abuzz over the possible monetary losses of such big name brands, where loyal customers and users were pretty likely to just wait out the glitch in services, imagine what such an outage would do to your business website? Even if you have built up a loyal following, when your website goes down and you have done little to prepare for it, it can cost you both sales and your business' reputation.
Here are three things that you can do to help minimize the damage:
Create a custom error page. Instead of letting visitors be greeted by an error code, you can upload a branded placeholder screen. This gives the impression that you have the technical issues under control, and that they are being dealt with. For a quick tutorial on how to upload a custom error page in your cPanel, see this video.
Set up website uptime monitoring. Use a service that let's you know instantly when your site down via emails, tweets, and SMS so that you can take action right away. There are several options to choose from. You could use a proprietary platform, such as Pingdom. You could use a freemium service, such as those listed in this post over at Hongkiat.com. Finally, you could give this totally free hack from Digital Inspiration a go.
Keep your customers updated. Once you've established that the site is down, you should give your readers a heads up with status updates via email and social media. Again, this gives the impression that you are on top of the situation, and the added effort can help save your online reputation.
In short, experiencing website downtime is a given part of doing business online. How you handle it will make all the difference, potentially saving you lost sales and customer respect.