If you are running a small business, time management may seem like a never ending game of tail chasing. Let's face it, there are only so many hours of the day- no matter how much we try to squeeze into every minute or manage our time.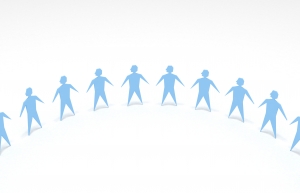 But for those of us who have been in business for a while, there are some tricks of the trade that can give you back some your precious minutes and hours. The trick to time management is to focus on those tasks that only you can do, the things that bring real value to your business, while smartly "outsourcing" all the rest.
Enter the micro job market. Numerous micro-job sites have been popping up all over the place lately. While the lure of getting a service (and sometimes even a product) for what's essentially pocket change, has no doubt done much to fuel the interest and growth of these platforms, people are also pressed for time. This sites offer business owners in particular a way to unload some of the items on their to-do lists without putting much of a dent in their profit margins.
What kinds of things can you outsource? Practically anything! And, if you spend some time finding quality workers, you can even get some talented, trained professionals for a fraction of the cost it would take to hire someone directly.
That said, here is a look at the top five micro job market places online:
1. Fiverr–  Fiverr is perhaps the most well-known micro jobs site. All jobs cost $5 per task, but most sellers offer job "extras" that will enhance the task and naturally cost you a bit more. They just revamped the site making the process of searching for and buying "gigs" there a pleasure.
2. Amazon Mechanical Turk – One of the oldest sites in the list, Amazon's Mechanical Turk is a a crowdsourcing Internet marketplace that enables individuals or businesses (known as Requesters) to request HITs (Human Intelligence Tasks), or tasks that cannot be done artificially by a computer. Some tasks sell for as little as one or two cents.
3. Micro Workers– This site boasts "400,000 workers worldwide." The best feature of this site is the ability to post micro tasks and geo-target only specific workers
4. SEO Clerks– As the name suggests, this site is specifically targeted to SEO, coding, and other web-related tasks.
5. GigPayrr– This is a pretty obvious Fiverr knock-off micro jobs site. But, it does sport a pretty active community of users. So it's worth a look.
Just a word of caution over here: make sure you really spend some time hiring the right people. Knowing how to hire a freelancer is a skill that will take some time to learn. But, once you get it right, you may be amazed at how much more productive you can be.