Business rewards cards are long time tools of the trade for credit card companies. Offering eye-catching rewards and money-saving opportunities is a tactic credit card companies use to lure small business owners into a new account. If you have good credit, you can be disciplined with your spending, and you make the effort to research the best deals, then the truth is that you can really earn a significant amount of money this way. There are plenty of pitfalls to this practice, however. After all, the credit card companies are in the business of making money- not giving it away for nothing. So, before you run to take advantage of the next great offer, make sure you consider the points below: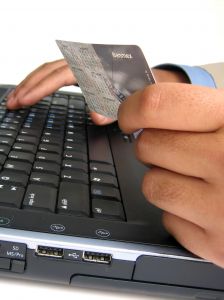 Get in touch with your current financial reality. Rewards credit cards are used to encourage business owners to put money on their credit cards in order to earn the rewards. Credit card companies know that when businesses and individuals spend with credit they tend to overspend. If you currently have a large amount of credit card debt, then most business rewards cards are not for you. Even if you are accepted the interest you'll pay on the outstanding balance will completely eat away any benefits you receive. In this case, you'd be better off with a good balance transfer credit card offering a low introductory APR (annual percentage rate). Bottom line: business rewards cards are the best for businesses with good credit, a relatively steady cash flow, and the ability to pay off the outstanding balance in full each month.
Figure out where you can most use the savings. Different businesses spend money in different areas. Does your business involve a lot of air travel? Does it involve significant gas consumption via long commutes or deliveries? Do you spend a lot of money on office supplies and equipment? Rewards cards tend to target specific purchase categories. If you are not sure where the focus should be then look for cards that offer a versatile rewards point system as well as other, non-points benefits, such as cash-back on purchases.
What are your spending habits? Are there groups of purchases, such as standard overhead expenses, that you can put on the card? In order to get the biggest reward and avoid falling into the trap of over-spending, one tip would be to have two business credit cards, each of which is only used for specific categories of purchases.
Read the fine print! I probably should be putting this tip in bright neon orange. Rules and requirements will definitely vary, and they are often subject to change with little to no warning. Make sure you are clear about the kinds of rewards being offered, any requirements you need to fulfill before receiving them, as well as any limitations on their use. You also need to be in touch with the realities of keeping the account after a trial period has ended. What is the APR? Is there an annual fee?
Keep your eyes open for new deals and promotions. Many credit card offers are given during a trial period, as mentioned above, and once the trial ends, higher expenses may kick in. Many savvy cardholders cancel their accounts just before the trial period ends and simultaneously open another account with a different credit card company to take advantage of a new rewards program. If you plan on doing this, then make sure you send yourself some kind of alert or reminder to cancel the original account.
For more information on business rewards credit card offers, see our top picks for small business owners.