Is it just me, or does it seem like the pace of business is increasing exponentially with every passing year? Each year has certainly brought its own game-changing technological advances and platforms that have affected the way businesses communicate with their customers and market their products and services. 2013 promises to be no different.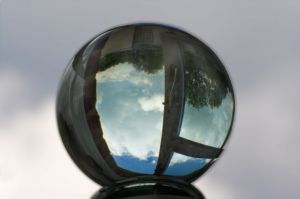 But if you start looking into the matter, you'll quickly see that there are several distinct business patterns to look out at for in the new year, and each one of them is big enough to cause an avoidable splash.
As a time strapped, cash strapped small business owner, how do you choose which ones to pay attention to? For starters, here are five, over-ridding trends that you, as a small business owner, simply cannot afford to ignore:
Trend #1: The big squeeze. In order to maximize their reach, many big box corporations and Internet-based companies have begun offering an unprecedented range of really convenient services including enhanced personalization, same day delivery, and product customizations, and they are doing all of this at a competitively low price range. Because of this, small businesses will literally be force to adapt one or more of the following strategies in 2013: offering a highly specialized product or service, focusing on an ultra-specific niche, building an engaged community of customers around the business, and banding together with other local businesses to save expenses and cross-promote.
Trend #2: A matter of reputation. With online product reviews, social media and viral video, consumers will be more empowered than ever in 2013 to share their experiences, both positive ones and negative ones, about the products and services they use. Small businesses will need to double their efforts to keeps tabs on their reputation online, make sure their products and services deliver what was promised.
Trend #3: Mobile business monopoly. Small business owners need to respond to the growing proliferation of mobile devices. This actually includes several trends: mobile marketing, mobile payments, and web presence optimization for mobile devices. Over the past couple of years mobile optimization meant smart phones, but with the emergence of affordable mini tablets, like the popular Kindle Fire series from Amazon, we are going to see a lot more people connecting to the Internet and to each other through these devices. (And this also includes new items, like Microsoft's smartly designed Surface- that will bridge the gap between PC and tablet computing). This means some of you have got to start thinking about optimizing your sites for both a smartphone and a tablet experience.
Trend #4: Run on talent. If your company is in the tech industry or you are in need of tech support positions, then you've probably noticed how hard it has become to attract talented, experienced employees. This will likely only get tougher in 2013. Many of the best employees are already employed, or are getting grabbed by big companies that can offer super attractive packages. These employees may be reticent to jump to something new. Finding the right combination of hard and soft skills will continue to be a major challenge for small business employers next year.
Trend #5: Keep it simple. When it comes to web-based design two words define the current trend: keep it simple and visual. That sites, such as Pinterest, have taken off is further proof that people are looking for visual content with instant appeal- from either a ascetic of informational standpoint. Moreover, sophisticated data visualization, specifically the art of turning complex data sets into a visual so that immediate patterns and/or fundamental principles become instantly apparent, is also gaining in popularity.
In short, there are many trends and movements that will shape the business world in the coming year, some may apply to your business, others not. But the previous five are definitely ones to watch out for. If you ignore them, then you risk being left in the dust.