Small business owners who recognize the value of creating informative and engaging content online will no doubt include infographics in their content creation portfolio. By presenting information in a compact and creative format, infographics are able to quickly convey knowledge and engage its viewers.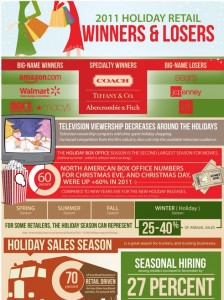 But, if you are just now getting started with infographics you may be wondering where to begin- especially if you are not so creative by nature and you don't have so much money to spend paying someone else to create them for you.
The good news is that there are many tools online, several of them for free or for a reasonable price, that can help even the most novice infographics creator produce a stunning, graphical image. Below is a collection of some of the best ones out there:
1. Piktochart– Easy to use infographics creator. Produce customized infographics using pre-set themes.
2. Infogr.am– is an easy to use online service that lets you create, share, and find infographics and online charts
3. Hohli– An online chart builder
4. Google Charts– Powerful, simple to use interactive charts and data tools
5. Pixlr– A powerful online photo and image editor
6. Many Eyes– Access data sets and create graphs and other visualizations with this free online service by IBM
7. Creately– Create beautiful, intuitive diagrams with this feature-rich tool. Allows for collaboration among several users.
8. Cacoo– Create diagrams online with real-time collaboration
9. Chartle.net– Create simple and interactive charts online
10. ChartsBin– A collection of interactive, user-generated charts and graphs and tools to create your own.
11. Gliffy– Online diagram software. Create professional-quality flowcharts, diagrams, floor plans, and technical drawings.
12. Chart Tool– Create online graphs and charts.
13. Google Public Data– Google's Public Data Explorer provides public data and forecasts from a range of international organizations and academic institutions
14. Easel.ly– Create and share infographics online
15. iCharts– Charts made simple. Create and share data-driven ideas.