Is it just me or is the entrepreneurial pool getting younger and younger? If you look at the examples below, it certainly seems that way. The following teens and preteens aren't just mere babes going through the typical rites of passage, they're successful entrepreneurs who have managed to amass more money than most of us will ever earn our whole lives.
Here is my pick of the most successful teen entrepreneurs of the last decade:
Adam Horwitz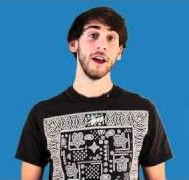 After three years and about 30 failed attempts to launch a successful business, Adam Horwitz introduced Mobile Monopoly, an online course that teaches people how to earn money generating mobile marketing leads. He was 18 years old at the time, and it earned him $1.5 million in its first three days. Horwitz has since added several other online courses, including the recently released Mobile Monopoly 2.0, each earning him six figures. His company Local Mobile Monopoly is a multimedia training platform directed at those that want to help local business owners with their mobile marketing strategies.
Farrhad Acidwalla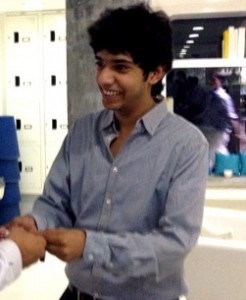 At the ripe age of 12, Farrhad Acidwalla started an online aviation community with $10 that he got from his parents. Several months later, he then sold the community to a fan for $1,200.
Four years after that, in 2009, he put $400 from the sale of his online community into Rockstah Media, an international, award-winning agency that focuses on branding, marketing and web development in Maharashtra, India.

Catherine and David Cook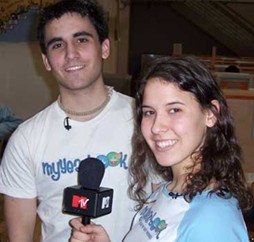 When they were only fifteen and seventeen years respectively and still in high school, Catherine and David Cook came up with the idea for the social networking site, MeetMe (formerly MyYearbook.com). That was 2005. Today, the site has over 40 million users and a yearly revenue of over 20 million dollars, and has survived Facebook domination as well as a re-branding launch.
Sean Belnick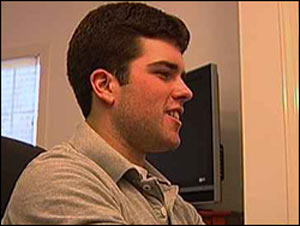 Today, Sean Belnick, the founder of Bizchair.com has a reported net worth of 42 million dollars and in 2010, saw yearly sales rise to $58 million. But Belnick's success had a rather humble beginning. BizChair.com was created in 2001 when Belnick was 14 years old with a $500 investment and the advice of his stepfather Gary Glazer, a veteran of the office furniture business. Belnick began running BizChair.com out of his bedroom, initially selling only office chairs. Much of his success is attributed to the fact that he knew how to tap an emerging market for direct, online business furniture sales, before any of the big players, like Staples, got in.
Since its inception, Belnick has expanded into new markets, such as school and restaurant furniture, and has expanded his warehouse facilities bringing his total operating space to a total of 702,000 square feet.
Fraser Doherty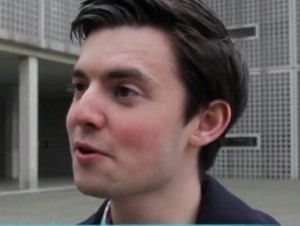 When he was 14 years old, Fraser Doherty learned from his grandmother how to make natural jams and then went about producing it and selling it in his local neighborhood. Thus was the beginning of Super Jam. Two years later, Doherty left school to build up the Super Jam empire. In 2007, he began supplying super jam to 184 Waitrose stores. Today, Fraser Doherty supplies to all major UK stores and has yearly sales of over 1.2 million dollars.
Juliette Brindak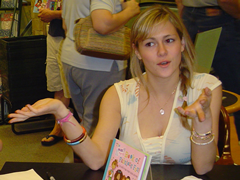 At age 10, Juliette Brindak created what is now Miss O and Friends. The site targets girls in their tweens and young teens. The site has become one of the most popular girl-only online destinations, and is known for its games, feature articles, and social network. Brindak has since launched a line of Miss O and friends books and other related products, all offering an assortment of self-esteem and confidence building content. Brindak is currently the CEO and editor of her site and book line and has a net worth of 15 Millions Dollars.
Farrah Gray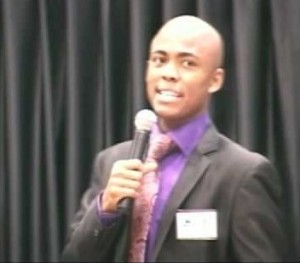 Farrah Gray's path to entrepreneurship is extraordinary story of rags to riches, hope in the face of seemingly insurmountable odds. He rose up from the the crime-ridden, impoverished south side of Chicago to became history's youngest self-made millionaire, outside of the entertainment industry by age of fourteen. He is also the youngest person to have an office on Wall Street and to receive an honorary doctorate. Today, he is an international bestselling author, philanthropist, and a high profile motivational speaker.
As the story goes, at the age of 6 young Farrah Gray started his entrepreneurial career selling body lotions to neighbors before moving on to painted rocks that he sold as bookends. At seven, he was carrying business cards reading "21st Century CEO." At eight, Farrah Gray became co-founder of Urban Neighborhood Enterprise Economic Club (U.N.E.E.C.) in Chicago's Southside.
Between the ages of twelve and sixteen, Farrah Gray founded and operated numerous business ventures. But his big break came at 13 years old when he founded Farr-Out Food which in a period of one year generated sales of over 1.5 million dollars, making him a millionaire at 14.
Jon Koon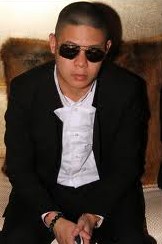 Chinese-American Jon Koon started raking in the millions at the age of 16 when he opened an auto-parts business in New York City known as Extreme Performance Motorsports. He used his own savings to purchase wholesale car parts from Asian auto-parts suppliers and teamed up with a local mechanic to bling out cars with high-end finishes, fancy engines, and premium speakers. His work spread like wildfire earning him his first million dollars at age 16.
Soon after that, Koon started an auto-parts manufacturing business that distributed parts to a variety of niche markets. In 2008, he switched gears, teaming up with American rapper Young Jeezy to become an exclusive partner in the rapper's line of clothing, 8732. That's when Koon found his calling in the fashion industry. His company, Tykoon Brand Holdings, owns and operates several brands across the world, including the Asian-inspired streetware label, Private Stock Denim.
Ashley Qualls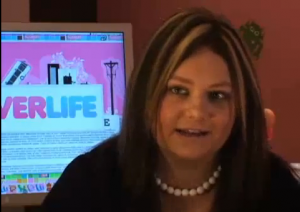 At age 14, Ashley Qualls launched Whateverlife.com, featuring a collection of pictures and graphics she created. Shortly thereafter, she offered free MySpace layouts and tutorials for teens who wanted to learn how to do their own graphic designs and html coding. Whateverlife.com currently attracts 7 million individual visitors a month (beating out many famous branded sites in the same niche) and is supported entirely on advertising revenue.
Ray Land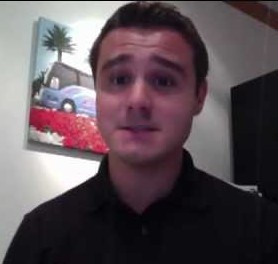 Ray Land was drawn to travel planning at an early age. When he was in eighth grade, he planned a trip for his classmates and him to Universal Studios in Orlando, Fla. That sparked his passion for planning, traveling and meeting new people. He quickly became known as the resident travel planner in his school, and other classmates would ask him to plan their trips to cities like New York and Washington, D.C.
At age 17, Land bought his first tour bus and founded the company, Fabulous Coach. Land quickly expanded his operations through out North America, operating 65 vehicles, coordinating about 150 trips per week, and generating a revenue of $6.5 million.