There are many, many online learning opportunities for entrepreneurs. But, just sifting through all the possibilities could give even the most determined entrepreneur a massive headache.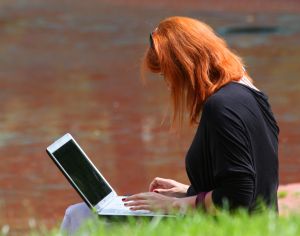 So, instead of 100 places online to learn about starting a business, here are three free resources that I've stumbled upon over the past couple of weeks, that offer an encompassing, quality educational experience for new business owners.
The key to online learning in general is getting the right foundations in place at the beginning. Once you know the fundamentals, it will be much easier to pin point those areas where you need further development. These three resources will get you started in the right direction.
1. How to Build a Startup by Steve Blank. If you are just starting up a business for the first time, then head on over to Udacity, and go through this amazing free course. Steve Blank does a great job explaining all the elements of a successful business start-up It's really one of the best resources around to help you understand the principles and relationships behind customer discovery, the business model canvas, and lean principles in building your start-up
2. The Engagement Toolbox at Firepole Marketing. Firepole Marketing has been around for a few years, but they just revamped their website. Now subscribers can access all FPM's free tools and resources, including several valuable ebooks, a great video course, and reports, in one central "tool box." Some of the reports are written for specific business models and industries, like bloggers, artists, and consultants. So you can download information relevant to your business.
3. The HP LIFE e-Learning program. This program by Hewllet Packard actually got it's start about six years ago and has been evolving and expanding ever since. It offers a self-paced, interactive set of courses in practical IT and business skills to help new entrepreneurs create, establish, and grow successful businesses. The are four main modules that include: finance, marketing, operations, and communication. One of the program's highlights is a series of poignant, real-life examples of entrepreneurs who overcame various challenges to run successful businesses.