Underlying all the political rhetoric regarding the state of U.S. Healthcare, underlying all the finger-pointing and posturing about how it should be fixed, who should fix it, and when, the fact is many people are struggling to afford adequate healthcare for themselves and their families. Among the nation's small business owners and the self-employed in particular, recent statistics shed light on some alarming trends.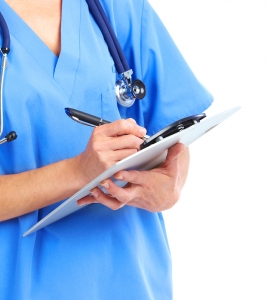 In a recent post at Small Business Trends, Scott Shane made the following observation based on statistics from the Kaiser Family Foundation's annual survey on employer health benefits, "…since 1999 [till 2008] the average cost of employee health insurance premiums (for family coverage) has risen 84 percent in inflation adjusted terms (148 percent in nominal terms)." He then goes on to point out, "But between 1999 and 2008, the revenues at the average American company fell 5 percent in inflation-adjusted terms. Over the same period, employee health care premiums went up 64 percent when measured similarly. The rapidly rising cost of employee health insurance means that the cost of health insurance has increased from 5.4 percent of total worker compensation in 1999 (PDF) to 7.7 percent in 2012 (PDF), according to Bureau of Labor Statistics data."
These statistics certainly don't paint a pretty picture. Furthermore, underlying these trends is that fact that if small businesses simply give up on health insurance, they can experience ramifications that extend way beyond lost healthcare benefits. For small business owners and the self-employed, lack of adequate healthcare can also mean the loss of key employees and work productivity. Employer-sponsored health insurance is one of the benefits workers value the most. Offering employees a health insurance plan can help small businesses hire and retain the best workers.
That said, there are ways to obtain healthcare even for cash-strapped small business owners and self-employed professionals. The following are the most popular (and successful) methods of keeping healthcare related costs manageable.
Research your options. If you want to ensure that you get the best healthcare coverage to suit your situation then you have to do some research. Specifically you want to pay attention to the size and nature of a plan's deductibles, out-of-pocket expenses, and any caps on coverage, as well as policies on health maintenance and wellness visits. Keep in mind that a lot of this changes if you have a pre-existing condition. You should also be aware of the various tax incentives for small business owners to encourage employer-sponsored healthcare coverage.
There are numerous sites online that can help you connect with your affordable healthcare opportunities. For starters, be sure to check out the following sites:
Join a membership organization. Even if you're in business for yourself, there are a number of both industry-specific and general business membership organizations you can join to help reduce your healthcare costs via association-sponsored healthcare plans. These plans allow small business owners to purchase coverage through their membership in the organization. Often, these plans offer significant discounts in health coverage; you may have a nice selection of options to choose from as well. But before signing up, make sure to check with your State Insurance Department to make sure the plan is insured with an organization licensed with the state. Because many association-sponsored plans are multi- state, you can also consult the National Association of Insurance Commissioners (NAIC) Web site.
Alternatively, you could check out the AARP if you are over 50. If you are running a small business then you can inquire about healthcare plans at your local Chamber of Commerce and the Small Business Service Bureau. If you are self-employed you can check out the plans offered by the National Association for the Self-Employed.
Rely on the high-deductible/HSA combo. One strategy to reduce healthcare costs while still maintaining coverage is by signing up for a high-deductible insurance plan coupled with a tax-advantaged Health Savings Account (HSA). The funds contributed to an HSA are not subject to federal income tax at the time of deposit. Unlike a flexible spending account (FSA), if the funds are not spent, they can be rolled over from year to year. HSAs are owned by the individual and may be used to pay for qualifying medical expenses at any time without federal tax liability or penalty.
Join a discount health benefits program. For a small fee these programs offer savings on prescription drugs, dental visits and other health services by connecting members with affiliated doctors, dentists, and health centers. In this way, a health benefits program can fill in any gaps in coverage from your existing health insurance policy.
Look into specialty supplemental policies. As insurance premiums continue to rise, putting extra financial burden and risk on the shoulders of small business owners and the self-employed, the insurance companies themselves realize that they're just created a market for a new set of insurance products. These "supplemental policies" are being introduced all the time. One example is a policy that ensure that out-of-pocket costs from an accident or critical illness do not endanger company finances. Such a product could be useful to a self-employed, independent business owner like who has a risk of injury in a day-to-day routine.
Get group coverage even where there are no employees. Small group health insurance plans cover between two and 50 employees, and the larger your group, the lower your premiums will be. Small businesses with only a few employees and self-employed individuals have the option of creating a group purchasing alliance with other small businesses and individuals to offer employer sponsored health coverage. You can locate a purchasing coalition on your state Department of Insurance (DOI) website. Be aware that there are special tax incentives available to businesses providing group coverage to employees, and no one in a group can be turned down due to a pre-existing medical condition.
Initiate a wellness program. Seek free or low-cost advice on maintaining a healthy diet and following an exercise plan and get your employees involved. Encourage your employees to attend wellness seminars and to avoid or reduce unhealthy habits, such as smoking and eating junk food. Take advantage of free health screenings at local clinics, hospitals or health fairs. In the end you and your employees will feel better, and that could mean fewer trips to the doctor.