According to some recent studies, it appears U.S. small businesses are still struggling where it counts years after the Great Recession officially came to an end.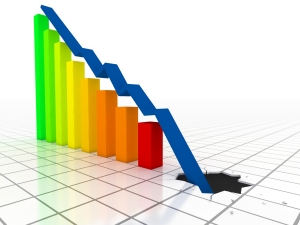 Sales generation continues to be a challenge. According to the Wells Fargo Business Insights Survey, almost half of all small businesses claim that in the past 12 months their company revenues either remained unchanged (27%) or have gotten worse (39%). Not surprisingly, a full 32% of the companies surveyed indicated that maintaining a good cash flow position continues to be a struggle.
The latest National Federation of Small Business (NFIB) Small Business Optimism survey seems to corroborate these results. The net percent of all small businesses reporting higher sales in the past three months compared to the prior three months plunged 17 points to a negative 24%. Earnings fell 13 points to negative 35%.
Capital spending among small businesses remains equally weak. According to the Wells Fargo study, more small business owners reported decreasing capital spending over the previous 12 months than those who reported an increase. This trend has persisted a since the middle of 2008. While the NFIB study, reported a 3 point increase in capital outlays over the past six months to 57%, it is still about 10% down from pre-recession levels.
Why are small businesses still struggling? Many point to several possible causes including: lack of real tax reform, the looming health care reform legislation, an over all slow down in the global economy, a fickle consumer confidence, and increased competition from big businesses.
All of these things coupled with the need to keep with the ever-changing trends in Internet-based marketing, are making running a successful business seem much harder now then it was a few years ago.
Whatever the case, it's clear that small business owners still have their work cut out for them if they want to be successful, let alone operational, heading into the new year.